Art and Cultural Resistance Between Islam and Christianity
Feb 7, 2019 @ 5:00 pm
-
6:00 pm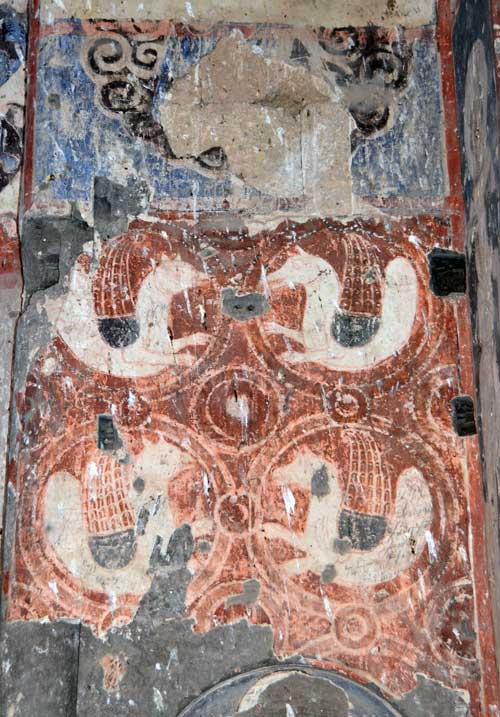 Annual Armand Hammer Art History Lecture
The eastern frontier between Islam and Christianity in the thirteenth century was extremely porous: artists, merchants and pilgrims carried ideas and goods across it with ease. The results of this movement are visible in the churches and mosques, monasteries and madrasas that survive in modern territories of Armenia, Georgia and eastern Turkey. These buildings are often all but indistinguishable in their construction and decoration, suggesting a picture of deeply interwoven populations. This lecture explores the limits of this convergence, and the evidence for cultural resistance that survives alongside. What roles did buildings play in the projection of different public identities, and why did some choose not to play by the same rules?
Antony Eastmond is A.G. Leventis Professor of Art History and Dean & Deputy Director at the Courtauld Institute of Art, University of London. He has published extensively on the world of eastern Christianity and its connections with the Islamic world around it, especially in Georgia and the Caucasus, and Trebizond. This was the subject of his most recent book, Tamta's World: the life and encounters of a medieval noblewoman from the Mediterranean to Mongolia (2017). He has also published extensively on Late Antique and Byzantine art, with a particular interest in ivories and the visual power of inscriptions.
Please click this link to register and let us know you're attending. No fee. Limited seating. Self-pay parking in lots 2, 3, and 4. Parking information at main.transportation.ucla.edu/campus-parking/visitors
Funding for this lecture series is provided by the Armand Hammer Endowment for the UCLA Center for Medieval & Renaissance Studies.