Ancient China in Comparative Perspective: An Afternoon of Papers in Honor of Professor Li Ling
Oct 10, 2016 @ 3:00 pm
-
8:00 pm
11360 Charles E. Young Research Library,
280 Charles E Young Dr N




Los Angeles

,

CA

90095

United States
+ Google Map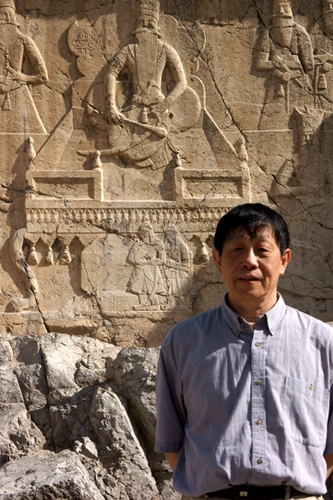 3:00-3:10: David Schaberg – Introduction
3:10-3:40: Anthony Barbieri-Low (UCSB) – The Tombs of Scribes in Early Imperial China and Ancient Egypt in a Comparative Perspective
3:40-4:20: Rahim Shayegan (UCLA) – Nugae sino-persicae: On Early Chinese-Persian Encounters
4:20-4:50: Guolong Lai (University of Florida) – Methods of Decipherment in Chinese Paleography in Comparative Perspective
4:50-5:20: Li Min (UCLA) – Sources of Geographic Knowledge in the Legendary Landscape of the "Yugong"
5:20-5:50: Lothar von Falkenhausen (UCLA) – Bronze Age China and West Asia: Reviewing Some Possible Instances of Cultural Borrowings
***Reception***
6:30-8:00: Keynote Address: Li Ling (Peking University) – Neighbors of the Western Zhou: The Inner Asian Backyard of Early Chinese Civilization
Professor Li Ling is a towering figure in the study of classical Chinese civilization today. Born in Xingtai (Hebei province) in 1948, he has been on the faculty of the Department of Chinese Literature at Peking University since 1985. He has published prolifically in the areas of Chinese paleography (guwenzixue), classical philology, intellectual history, historical geography, the history of science and technology, as well as material culture and art history (with special emphasis on Chinese bronzes). He is especially interested in the connections between China and other parts of Eurasia in antiquity.
Co-sponsored by UCLA Iranian Studies, the Richard C. Rudolph East Asian Library, and the Humanities Division