CMRS-CEGS Research Seminar: Iranian 250
Apr 8, 2022 @ 9:00 am
-
10:30 am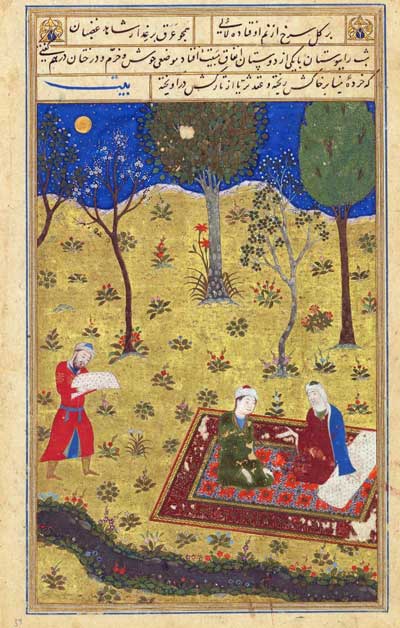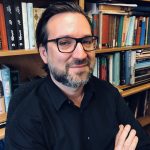 Dominic Brookshaw (Oxford University)
"Zulaykha's Redemption: From Lustful Villain to Female Icon"
The guile associated with Zulaykha in the Qur'an is largely absent from her depiction in the ghazals of fourteenth-century Iran. The negativity surrounding Zulaykha's expression (or manifestation) of female sexuality dims in the Persian ghazal where we witness the character's salvific rehabilitation. On the surface, Zulaykha represents female-driven sexual desire, an impulse celebrated infrequently in Persian lyric poetry. That Zulaykha seeks to initiate a sexual liaison with her male love object recalls (albeit in a more aggressive form) Vis's desire for Ramin, and Shirin's for Khusraw. Though ostensibly a demonstration of heteroerotic desire, Zulaykha's has been read as homoerotic if we accept that male listeners would partner with Zulaykha in a collective yearning for Joseph. Zulaykha, an older woman, finds the young Joseph attractive for the same reasons older men find themselves aroused by him. The beloved's allure does not acknowledge gender boundaries and his beauty can arouse (and disturb) both men and women alike. This gendered aspect of the story is further complicated in the ghazals of Jahan-Malik Khatun (d. after 1391; the most prolific female poet of medieval Iran), who alludes to Zulaykha more frequently than do her male contemporaries. In a reversal of the Qur'anic narrative, Jahan depicts Joseph tearing his own shirt in exasperation over his frustrated desire for Zulaykha. Through this image, Jahan transforms Zulaykha into the object of Joseph's desire, and reworks the tearing of Joseph's shirt into a marker of his frustrated longing for sexual union with her, rather than proof of Zulaykha's willfully destructive lust. Jahan disrupts the roles of lover and beloved, desirer and desired one, and this shift in the erotic dynamic of the story allows Jahan to identify her voice with that of the male protagonist in pursuit of his female beloved. This change in the direction of the desire as depicted in the standard narrative complicates homoerotic readings of the story and demonstrates the malleability of the Joseph-Zulaykha narrative. A sufficiently positive image of Zulaykha emerges in the lyric poetry of the fourteenth century that poets deem it appropriate to draw favourable comparisons in their panegyrics between Zulaykha and some of the most politically powerful women of the day.
Claudia Yaghoobi (University of North Carolina)
"Queering the Ideal of Islamic Beauty"
Iranian 250, "Persian Literature in English Translation: Global and Interdisciplinary Perspectives,"  taught by Associate Professor Domenico Ingenito (NELC), offers a survey of medieval and early modern Persian literature in English translation. The seminar fosters interdisciplinary conversations among graduate students from a plurality of departments and programs, including Islamic Studies, Gender Studies, History, Art History, Global Medieval and Renaissance Studies, English, and Comparative Literature. All sessions will be held in English, and students with no prior knowledge of Persian are welcome to enroll. Twice a month, international scholars will deliver lectures focusing on their current research trajectories. Key topics: epics and ethnic identity, philosophical poetics and occasion, mysticism and performative queerness, Judeo-Islamic literary intersections, ideals of beauty and lyric performance, literary modernity from Ottoman Turkey to Moghul India, German romantic and modernist appropriations of the Persian poetic canon, etc.
Friday, April 8 at 9:00 am Pacific Time.
Register here for online attendance on Zoom.
Image: Painting from Baysunghur's manuscript of Sa'di's Gulistan, Herat. Chester Beatty Library, Dublin.