38th Annual UC Celtic Studies Conference
Mar 9, 2016
-
Mar 12, 2016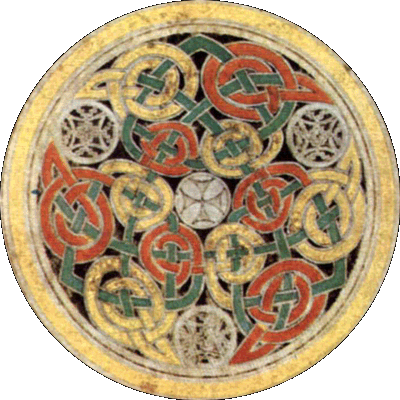 The 38th University of California Celtic Studies Conference, organized by Professor Joseph F. Nagy (English, UCLA) and the UCLA Celtic Colloquium, features papers on all aspects of Celtic culture including language, literature, history, art and archaeology, from late antiquity until the present day.
THURSDAY, MARCH 10, 2016 — UCLA ROYCE HALL 314
2:30 pm
Registration, coffee
3:00
Welcoming Remarks
Massimo Ciavolella (UCLA, CMRS Director), Joseph Nagy (UCLA), and David Schaberg (UCLA, Dean of Humanities)
3:15
Clodagh Downey (National University of Ireland, Galway)
"Poetic Positioning in the Dindshenchas (Medieval Irish Literature about Placenames)"
4:15
Break
4:30
David Parsons (Centre for Advanced Welsh and Celtic Studies)
"Mapping the Cult of Saints in Wales"
5:30
Leslie Ellen Jones (UCLA)
"Mapping the Mabinogion: What Can Digital Humanities Offer to Celtic Studies?"
FRIDAY, MARCH 11, 2016 — UCLA ROYCE HALL 314
8:30 am
Coffee, fruit, pastries
9:00
Mead Bowen (UCLA)
"Does Lleu Llaw Gyffes Derive from Lugus?"
9:30
Aaron Griffith (Utrecht University)
"How Old are the Insular Celtic Reduplicated Personal Pronouns?"
10:30
Break
10:45
Jessica Hemming (Corpus Christi College)
"Thinking in Rain Colors"
11:45
Stephen M. Jones (Ball State University)
"Welsh Ethnicity in the Films of Rhys Ifans"
12:15 pm
Lunch Break
1:30-3:00
Session
Aideen O'Leary (University of Aberdeen)
"The Druid Mog Ruith, the 'Apocalypse' of 1096 and the Transformation of Irish Christianity"
Joseph Shack (Harvard University)
"'A matter to none save the Men of the Island of Britain': Constructing History and Identity in Breudwyt Maxen Wledig (The Dream of Maxen Wledig)"
Dylan Cooper (University of California, Berkeley)
"Flyte of Females: An Examination of Gendered Speech Acts in Medieval Ireland, with a Close Reading of the Women's Word-Battle of Fled Bricrend (Bricriu's Feast)"
3:00
Break
3:15
Charles MacQuarrie (California State University, Bakersfield)
"Claudian and Celtic Tattoos"
4:15
Eric Falci (University of California, Berkeley)
"Celtic Modernism"
5:15
Break
5:30
Máirín Seoighe (Scannáin Dobharchú)
"The Aran Islands – Another View" (with film)
SATURDAY, MARCH 12 , 2016 — UCLA ROYCE HALL 314
8:30 am
Coffee, fruit, pastries
9:00
Kathryn O'Neill (Harvard University)
"'The account handed down by our elders': Colum Cille and the Iona Historiographical Tradition"
9:30
Aidan O'Sullivan (University College Dublin)
"How Did the People of Early Medieval Ireland Live Together? Some Perspectives from Archaeology, History and Experimental Archaeology"
10:30
Break
10:45
Catherine McKenna (Harvard University)
"55 Years of Reading Breuddwyd Rhonabwy (The Dream of Rhonabwy): ALMA, The Arthur of the Welsh, and Arthur in the Celtic Languages"
11:45
Joseph F. Eska and Charlene M. Eska (Virginia Polytechnic Institute and State University)
"In Defence of KuiTos leKaTos"
12:15 pm
Lunch Break
1:30
Séamus Mac Giolla Chomhaill (Department of Arts, Heritage and the Gaeltacht, Ireland)
"Irish – A Living Language: Perspectives on Language Policy and Planning in Ireland"
2:30
Darcy Ireland (Providence College)
"'East to Eden': Cardinal Direction as Symbol in Medieval Irish Eschatological Texts"
3:00
Break
3:15
Kathryn Artuso (College of the Canyons)
"Masking and Masquerading in Irish-Caribbean Literature"
3:45
Liam Mac Amhlaigh (Maynooth University)
"Irish Language Lexicographers before and after 1916"
4:45
Break
5:00
Natasha Sumner (Harvard University)
"The Fianna and Modern Irish Identity"
6:00
Concluding remarks
This conference is co-sponsored by
UCLA Celtic Colloquium
UCLA Center for Medieval and Renaissance Studies
UCLA Division of Humanities
UCLA Department of English
UCLA Indo-European Studies ProgramSpecial thanks go to Dr Karen Burgess, Mr Malcolm Harris, and Mr Brett Landenberger for their assistance in the preparation of this conference.
Advance registration is not required. No admission fee. Seating is limited.
Self-pay metered parking is available in Parking Structures 2, 3, 4, and 5.
More parking information is online at transportation.ucla.edu